What is a hashioki ?
Hashioki means literally in Japanese 'what you put chopsticks on'. Hashiokis are used to rest the chopsticks tips and avoid staining tables. They are mostly made of porcelain but can be found in various materials and shapes.
Hashiokis are not highly regarded by the Japanese who consider them as common table decorations. Japanese families all have a few hashiokis at home, but they do rarely use them. Hashiokis are more likely to be used in restaurants or on formal occasions.
As an example, here are the last hashiokis added to the database :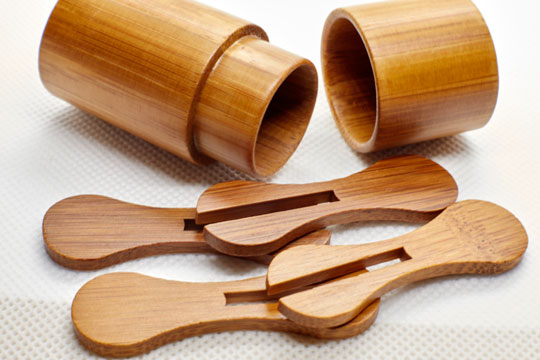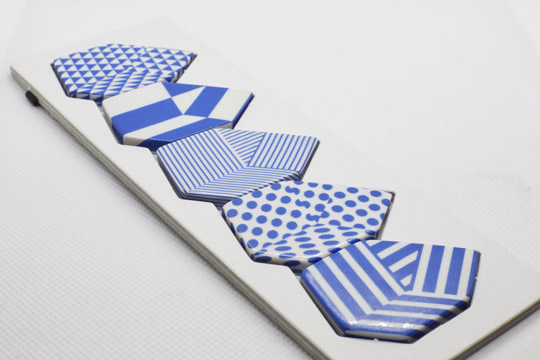 Why collect hashiokis ?
During my stays in Japan, I began buying hashiokis because they had some charm and were affordable. In a few years, they turned out to form a little collection. Even if I didn't think they were really worth showing, the few friends who happened to see them looked rather interested. Noticing their reactions, I thought that other people would perhaps find some pleasure in seeing them too, so I created this site.
An unusual way to know more about Japan
Hashiokis can be a different way to discover unknown aspects of Japan. Many hashiokis refer to traditions, celebrations, food, wildlife, or objects typically Japanese. To give more information about these typically Japanese topics, 179 descriptions with photos have been added to the site.
The actual collection
The actual collection contains 1023 different hashiokis. Most of them are from Japan and represent only a tiny part of the country production. They have been selected on subjective criteria based on the believed cultural interest of the objects depicted and/or on their charm. Hashiokis made for children (manga characters, cars, etc.), with a style considered too 'kawaii' or too 'western' have been voluntary rejected.
Other types of collections are of course possible and do exist. They can be thematic (animals, mangas, etc.), based on precise criteria (materials, colours, origins, makers, styles, etc.) or follow other aesthetical choices.
The 'museographic' effect
Gathered together, hashiokis form a group of 'cute' little objects of no great interest. Once isolated, better lit and enlarged, they acquire an added value which dopes their attractiveness and peculiarity. This 'museographic' effect is especially noticeable on this site and one might be a bit disappointed when actually viewing 'the real thing'.
A database opened to other collectors
A great effort has been put in this site including the creation of a relational database with dynamic search and display and all the management tools directly available online. This development was conceived from the start to meet the needs of collectors looking for an effective tool to publish their own collections.
If you are a collector and wish to enrich this virtual collection, please contact me to get a privileged access. Once logged, you will get the following advantages:
More search criteria (isolate your own hashiokis, display hidden hashiokis, etc.)
Display more information (ownership, place bought, year, personal remarks)
Possibility to add and modify records about hashiokis, topics and makers
Be part of the development of the site
Do not hesitate to send me also your comments and proposals about this site.